Our Team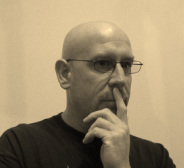 Scott Spangler - Co-Founder / Co-Lead Investigator
Scott Spangler is the Co-Founder and Co-Lead Investigator for 7 CiTiES PARANORMAL. He has been researching and studying the paranormal for over 30 years.
Growing up in a somewhat haunted house as a child, Scott often experienced things he could not explain. After an incident when he was 10 years old left him convinced that ghosts exist, he began his lifelong journey to answer the questions that plagued him; questions of the soul, life after death, and religion. Every book from that day forward that Scott purchased or read was related to the paranormal.
Scott began setting up
cassette recorders
in his boyhood home when he would leave with his family. Upon returning home, he would spend hours listening to the tapes over and over for sounds or voices that might have been left behind. When a boyhood friend got his driver's license, Scott began accompanying him to alleged haunted
locations
all over eastern Virginia at the age of 14. By the time Scott had his own driver's license, he took every opportunity to go "ghost hunting" that presented itself.
At age 19 Scott began giving seminars and lectures at his church about the paranormal in the Bible, as well as back-masking and Demonology. He was very involved in his church as a leader in the youth group, and even taught
Sunday School
for a few years. The idea to link the Bible with mainstream parapsychology has been a lifelong quest.
During this same time Scott became interested in the stories of others who either had, or knew someone who had, paranormal activity in their homes. This began his personal relationship with private residence investigations. By the age of 22 Scott decided to give his investigative side, and the friends that helped him, a name. Thus was Scott's first official paranormal group,
Virginia Peninsula Paranormal Investigators
. He continued investigating for the next 12 years on his own, recruiting friends and family members to help him investigate when needed. He took a break investigating for about 5 years or so until a friend approached him one morning at work inquiring about his past history and knowledge of the paranormal. From that grew another team,
Southeast Virginia Paranormal Investigations
, and it rekindled Scott's passion for paranormal research.
After 3 years with
Southeast Virginia Paranormal Investigations
, television appearances, and book and magazine inclusions, Scott decided that SVPI had different priorities and was headed in a different direction than he wanted to go. So he broke off and teamed up with two other former members of SVPI, Tim Hoover and Sherry Baier. Together with another friend and investigator, they formed 7 CiTiES PARANORMAL.
Scott has never lost his desire to research and learn more about the paranormal, the strange, the unusual, and the sometimes unbelievable. He has not only studied ghosts and haunting, but has studied Crypto-Zoology, UFOlogy, Demonology, and much more as well. His role models in the paranormal include Hans Holzer, Edgar Cayce, and Joseph B. Rhine.
Scott is a graduate of the
Newport News Shipbuilding Apprentice School
, graduating with honors in 1991 as a Marine/Shipboard Electrician. He is a graduate of
Davis and Adams Investigative Services Inc. Professional Investigators/Security Training Academy
, graduating in 1995 as a Private Investigator. He has been registered with the Department of
Criminal Justice
Services. Scott is currently employed as a General Foreman (Electrical) for the largest shipbuilder in the world, building nuclear powered submarines for the US NAVY, where he is responsible for the installation of electrical, electronic, interior communications, and combat systems on the current submarine program.
Email
Scott at
scott@7citiesparanormal.com
---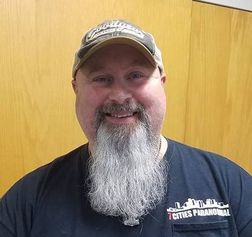 Tim Hoover - Co-Founder / Co Lead Investigator
Tim Hoover is the Co-Founder and Co-Lead Investigator for 7 CiTiES PARANORMAL. Tim has been involved in paranormal investigating for over 20 years, doing investigations alone when he was young, and starting his first paranormal group in 2002 called
Spirit Tracking and Research Society
. Tim co- founded
RTL Paranormal
in 2006, and worked as EVP technician for
Southeast Virginia Paranormal Investigations
from 2011 -2013. Tim has had interest in the paranormal since he was a young boy when he had his first experience seeing the apparition of a relative that died years before. This experience triggered his lifelong interest in discovering what he saw that day.
During the day Tim works as a manager for the largest retail corporation in the world, and has just received his bachelors degree in business from the University of Phoenix.
In 2013 Tim co-founded 7 CiTiES PARANORMAL with his colleague Scott Spangler and says "7 CiTiES PARANORMAL primary goal is to help people with any paranormal issue, and the number one priority for what we do."
Email Tim at
tim@7citiesparanormal.com
---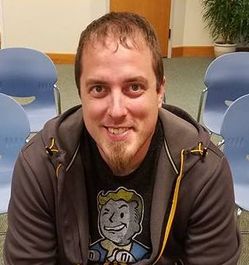 Kyle Goulet - Engineering / Technician / Investigator
---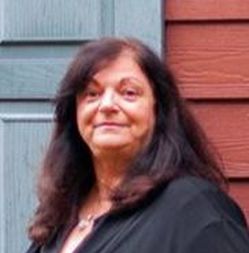 Sherry Baier - Spiritualist / Investigator
Sherry grew up in a household where dowsing and horse whispering were an everyday occurrence and her grandmother would tell her to answer the phone even before the phone would ring. She was no stranger to the spiritual, the paranormal, or the unexplainable.

When Sherry was 9 years old, she saw the apparition of her father and held a conversation with him five hours after he had passed away. At the age of 12 she went to Fort Monroe where she saw an apparition of a gentleman sitting in a cell. He was sitting at a desk writing. When she asked her family why the man was in jail, she was quickly taken outside and told she was seeing things and to "Stop sounding so crazy!" At the age of 16, Sherry visited a very old hotel in Virginia Beach, Virginia, where a friend "dared" her to go inside. They travelled together up the stairs of this old hotel, and nothing seemed to out of the ordinary. On the way down however, things livened up a bit. Sherry saw a man lying in the stairwell in a pin striped suit circa the 1930s. He was covered in blood. The man looked up at Sherry and asked "Did you see who shot me?" They leaped over the man and out the front door they went.

Needless to say, Sherry was then hooked on her "gift". She became very interested in the works of Edgar Cayce and his organization, A.R.E. (Association of Research and Enlightenment). Years later, in 1990, she visited a church known as Memorial Spiritualist Church for a reading, and her interest and learning continued there until the present day. She learned how to use her mediumship abilities there, as well as healing in the form of Reiki, and how to bless and clear houses. She has studied Reiki for many years and become a Reiki Master/Teacher, and incorporates this into her House Blessings and House Clearings along with Native American ritual.
---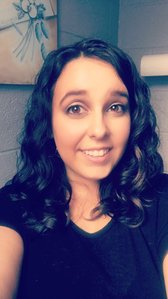 Sarah Mitchell - Investigator​


---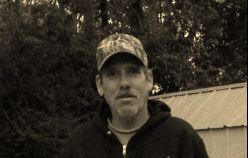 Larry "Cable Guy" Baier - Technician






---